Week Ahead June 8 - 12
Posted 06/06/2020 11:44AM

Next School Year
2020
June 8-12 - Grade 8-11 End of Year Examinations
June 17 - School Closed for Summer Break
August 18-19 - IB Student Orientation
August 19 - Grade 6 Orientation
August 20 - First day of school
December 16 - Winter Break begins
2021
January 6 - School re-opens
March 29 - April 9 - Spring Break
June 21 - Summer Break
More:
Academic Calendar 2020-21
Board Virtual Town Hall Meeting
Message from Head of School
Message from Principals
Athletics Director
AISK PTO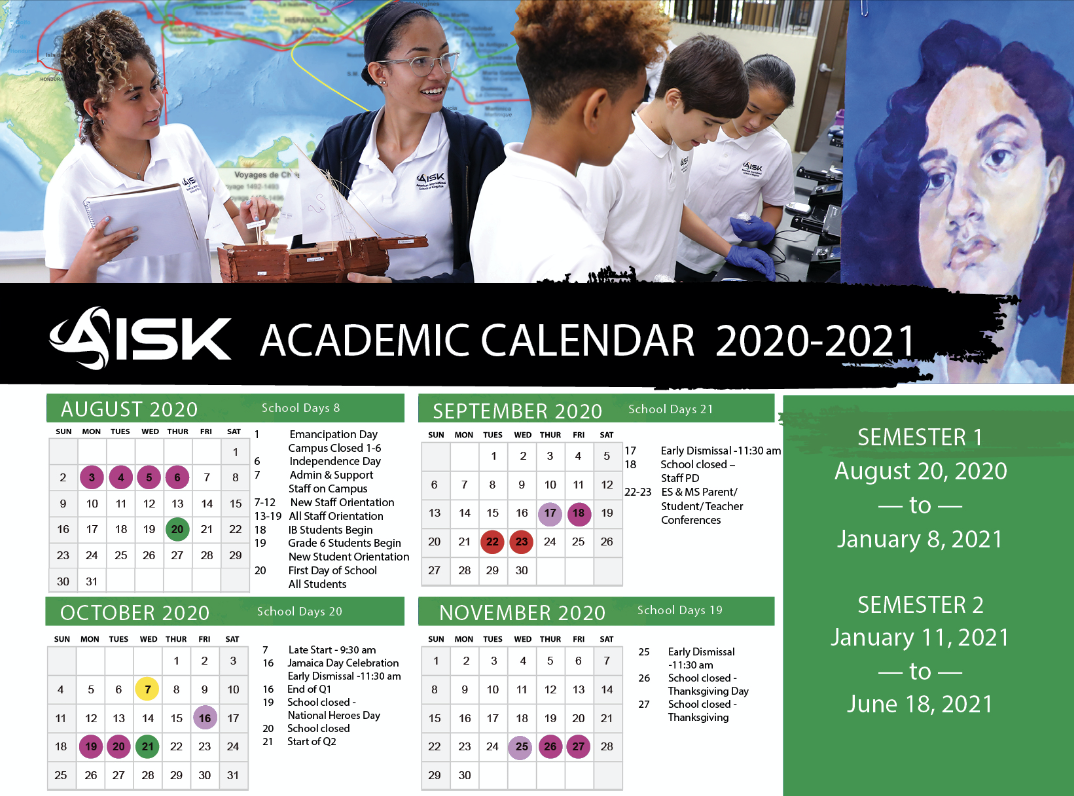 Click the link below to see the updated
Calendar for the Academic Year & Tuition Schedule 2020-2021:

Dear Parents of AISK,
Congratulations AISK families, you have all made it through another week. Next week is the last full week of school and Distance Learning. A reminder that the last day of school is June 17...

Dear Parents and Students,

Friday was the last day of regular classes for Grade 8 to 11. It has been an amazing effort from the MS and HS students to get this far and they should feel very proud of the commitment and hard work they have put in. The move to distance learning has been a challenge to schools around the world but I think it is safe to say

HOUSE CHALLENGE ALERT! - DEADLINE EXTENDED!
HOUSE AIRLINES!
This is the final boarding call for all passengers leaving on flights to VICTORY with BAMBOO JETBLUE, AIR OLIVIER, COLLEGE GREEN AIRWAYS, and ALLERDYCE ATLANTIC.

Hello Hurricanes!
The end of the school year is fast approaching, and we have two items of housekeeping left to take care of: The Annual General Meeting and the General Elections for the PTO's Executive Committee school year 20/21. In adherence with social distancing guidelines laid out by The Ministry of Health, we will not be hosting an in person final meeting. The PTO's Annual General Meeting will be sent out via email on June 15th 2020.